Batido De Aguacate is an easy Keto-friendly avocado milkshake recipe. It's a simple blend of ripe avocados, cold milk, honey, fresh lime juice, and sweetened condensed milk with a few ice cubes. This sweet and creamy treat tastes divine and is packed with potassium, vitamins C and B6.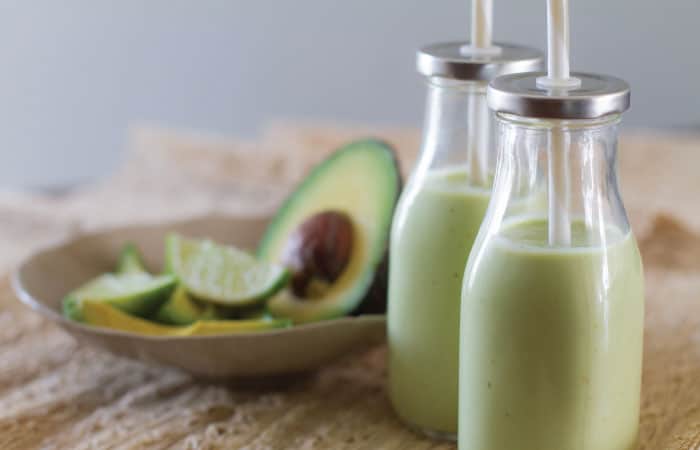 After my MBA graduation, I decided to take up a little travel. I always wanted to learn Spanish, so a couple of friends recommended that I attend a school in Ecuador, "Simon Bolivar." After I signed up, I was assigned a host family to house me for my 4-week stay. When living outside the US, you realize that the world is vast, dynamic, and expansive. You start to feel really, really small.
My life in Quito was much, much simpler. I walked to school every day, remembering to be home before the sunset. It was a treat to take warm showers, and regardless they were always efficient. I salsa danced for about 4 hours every day. And my host mother was the sweetest, cooking me authentic Ecuadorian food every night – no shade to my real mom :). I also had an amazing Spanish teacher, Zulma, who was patient and kind and even taught me a recipe that I use to this day, Batido de Aguacate, or its English translation, Avocado Milkshake.
Since it is AVOCADO WEEK, it only felt right to share this gem with you. The milkshake is easy, only containing 6 ingredients that you are likely to have in your pantry and fridge. You just add all the ingredients into the blender and blend until smooth. The result is a sweet and creamy yet refreshing treat that you will want to make over and over again. FYI, I found these adorable little milk bottles at Target for only $3.
This was also a great excuse to go down memory lane. This trip was the first time I traveled alone, and I loved it! While in Ecuador, I didn't have the flashy, bright, and distracting objects that cloud us every day. I was forced to dig deeper into who I was and what I wanted out of life, which has ultimately helped me (amongst other things) decide to do this blog, sharing some of the experiences I hold most valuable with you. I hope you enjoy!
What is Batido De Aguacate?
Batido de Aguacate is the Spanish name for the milkshake made from avocados. An avocado shake has a thick texture, neon green color, and tastes creamy and mild
How to pick the best avocados?
You need to know how to pick an avocado for a creamy and flavorsome Batido De Aguacate (avocado milkshake). Here are three ways you can ensure the avocados you pick are the right kind for the Batido de Aguacate:
Check the Color: The color of an avocado varies between different stages of the ripening process. The dark green tone is what you should be looking for to know if the fruit is ripe or not. Also, don't pick an avocado with bruising.
Inspect the Naval: Place your thumb on the "belly button" (naval) of an avocado to know if it's ripe. If the naval gets flicked off easily, it is ripe.
Pressure Test: Another way to check the ripeness is to place the avocado in your palm and squeeze it gently. A ripened avocado will develop a minor give, while an overripe avocado will have more slack.
Avocado Benefits
Once you know how good avocados are for you, you'll be hunting for more and more recipes. There are several benefits of eating avocados; here is a list of a few:
Rich source of Vitamin K, C, B, B6, and E, Potassium, and Folate
It contains manganese, zinc, vitamins A, B1 (thiamine), B2 (riboflavin), copper, magnesium, iron, phosphorous, and B3 (niacin)
It has more potassium than bananas, which helps maintain blood pressure levels
Enriched with mono-saturated fatty acids that are good for the heart
Rich in fiber content
It helps lower cholesterol and triglyceride levels
Enriched with antioxidant properties that are beneficial for the eyes
With all these health benefits, here's to this delicious Batido De Aguacate. Yum, enjoy!
Batido de Aguacate Ingredients:
Batido de Aguacate is a delicious drink that is just as healthy as it is savory. This beverage is easy to make and calls for only a few ingredients. It's typically made with avocados, milk, honey or granule sugar, and fresh lime juice. Depending on how sweet and creamy you prefer your milkshakes, you can also add sweetened condensed milk. If you want your avocado shake to be healthier, replace condensed milk with skimmed and instead of granule sugar, use honey.
How to make Batido de Aguacate?
It's pretty simple how you make an avocado shake. Combine ice, milk, sweetened condensed milk, avocado, honey, and lime juice in a blender. Blend until you get a smooth consistency. Serve in smoothie glasses for an impressive presentation.
Is Avocado Shake Keto Compatible?
Thanks to the heart-healthy fat content, avocados qualify as a healthy addition to a keto diet. Moreover, they have a low percentage of carbs (8.5g) and have a rich amount of fiber (7g in 100g serving).
What Does Batido De Aguacate Taste Like?
This delicious avocado shake is smooth & creamy in texture and tastes similar to a vanilla milkshake.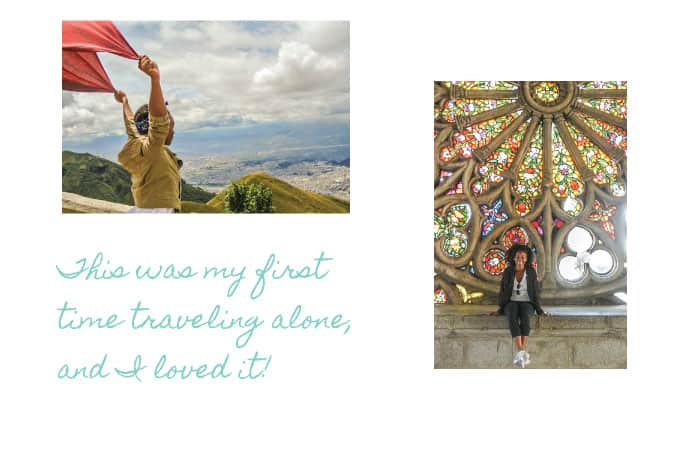 More Creamy Avocado Recipes
Now It's Your Turn
I would highly recommend giving it five stars if you make it. Be sure to take a photo and tag @meikoandthedish on Instagram too! Enjoy!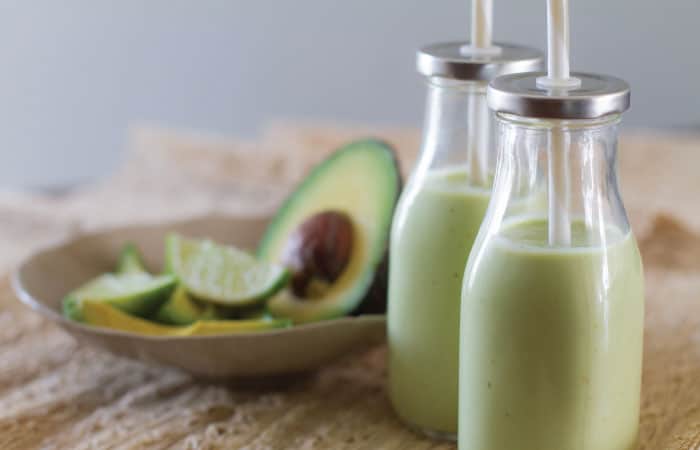 Ingredients
1

ripe

medium avocado

1

cup

milk or almond milk

¼

cup

sweetened condensed milk

1

tablespoon

honey

1

tablespoon

lime juice

3-4

ice cubes
Instructions
Combine all ingredients in a blender and blend until smooth.
Nutrition
Serving:
2
g
|
Calories:
464
kcal
|
Carbohydrates:
72
g
|
Protein:
14
g
|
Fat:
15
g
|
Saturated Fat:
9
g
|
Polyunsaturated Fat:
1
g
|
Monounsaturated Fat:
4
g
|
Cholesterol:
50
mg
|
Sodium:
205
mg
|
Potassium:
639
mg
|
Fiber:
1
g
|
Sugar:
71
g
|
Vitamin A:
609
IU
|
Vitamin C:
7
mg
|
Calcium:
498
mg
|
Iron:
1
mg
*Nutrition information is a rough estimate.
**The equipment section above contains affiliate links to products I use and love. As an Amazon Associate I earn from qualifying purchases.