This spiked citrus punch is a play on the classic rum punch, using lemon juice, grapefruit juice, orange juice, and lemon-lime soda for a deceptively strong yet incredibly smooth cocktail.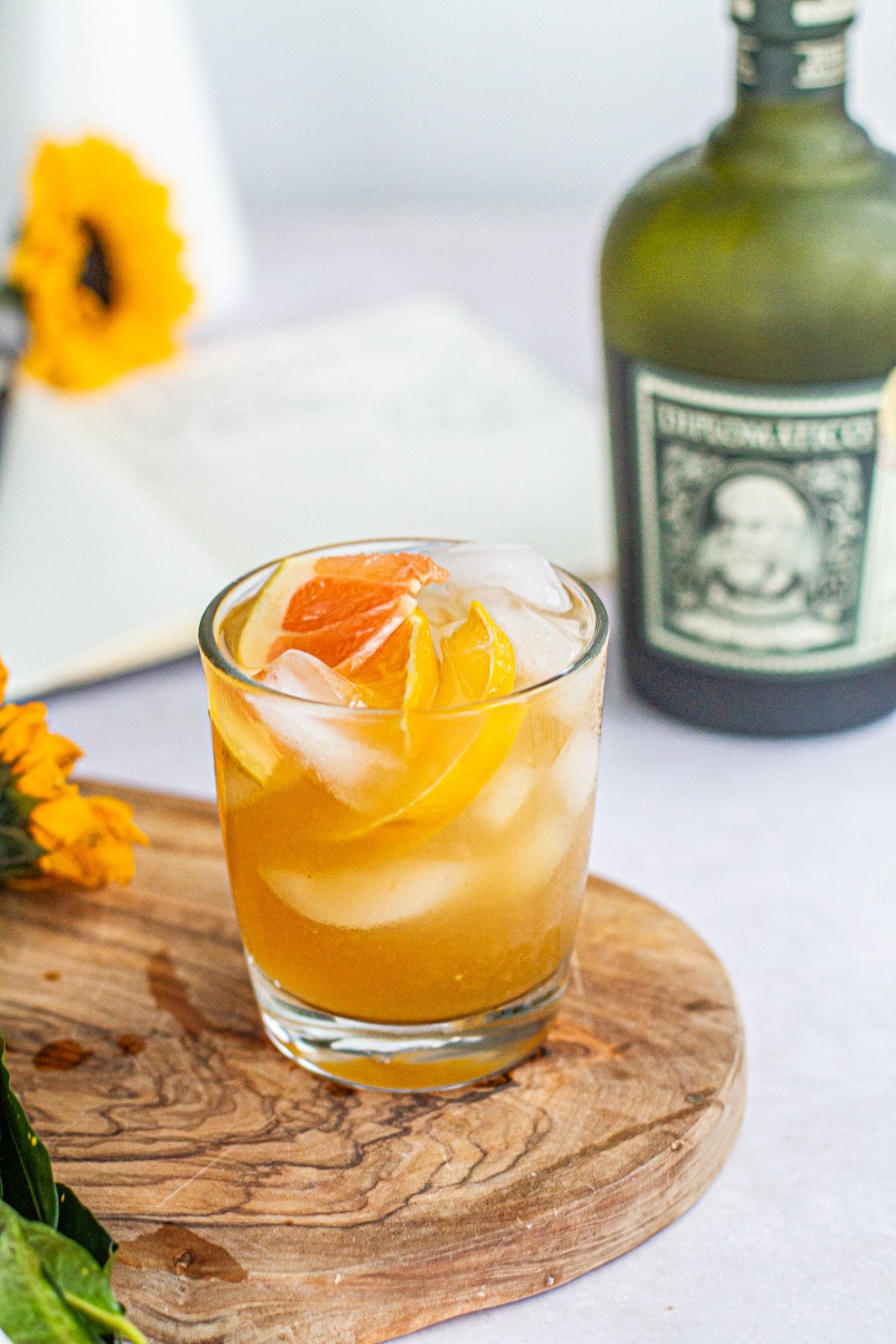 Hey Greedy! I don't know about you, but it's hot, hot in Texas. Like the "I was ok until I stepped outside, and now I'm pissed off" type of hot. For days like this, the perfect attitude adjuster is a refreshing spiked citrus punch. It's the pick-me-up we all need when we are trying to sit pretty at the BBQ, but our clothes are melting into our skin.
I'm obviously harboring some resentment against this heat so let's just jump into what you'll need for this recipe.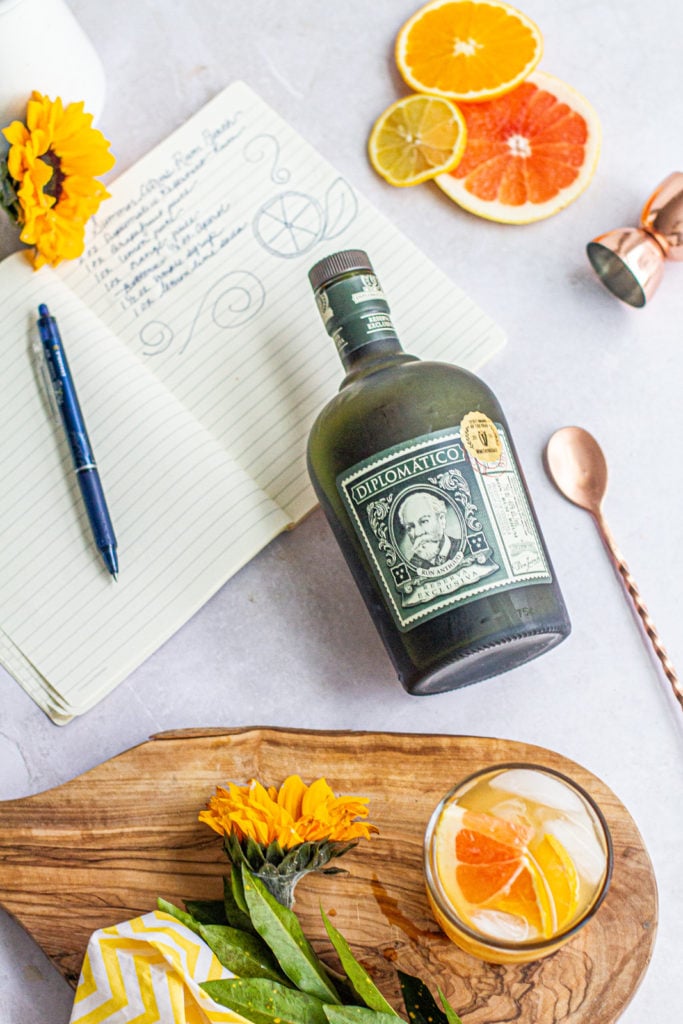 Key Ingredients For Spiked Citrus Punch
To make this delicious summer cocktail, you will need the following key ingredients:
Fruit juices. To create the base of our citrus punch, we will use a flavorful combination of lemon, orange, and grapefruit juices.
Lemon-lime soda. This adds some extra flavor and a bit of bubbles to our cocktail. Popular choices include Sprite, 7 Up, and Sierra Mist.
Rum. Diplomatico Reserva is my rum of choice for this beverage, but any dark rum you prefer will work.
Simple syrup. This adds the perfect amount of sweetness to enhance the flavors of our refreshing punch.
Triple sec. The unsung hero in many of your favorite cocktails, triple sec is an orange-flavored liqueur that adds an extra boost of citrusy goodness. If needed, you can swap this out for curaçao.
Angostura bitters. This has a slightly spicy flavor with notes of cinnamon and cloves, which adds a delicious contrast to our sweet flavors.
Spiked Citrus Punch Recipe
This rum punch recipe is not only delicious but super easy to make! It's as simple as these 3 quick steps:
Add all ingredients (except for soda) to a shaker and shake to combine.
Stir in the soda, then stir to combine and pour over ice.
Garnish with your choice of citrus slices, cherries, and/or a cocktail umbrella.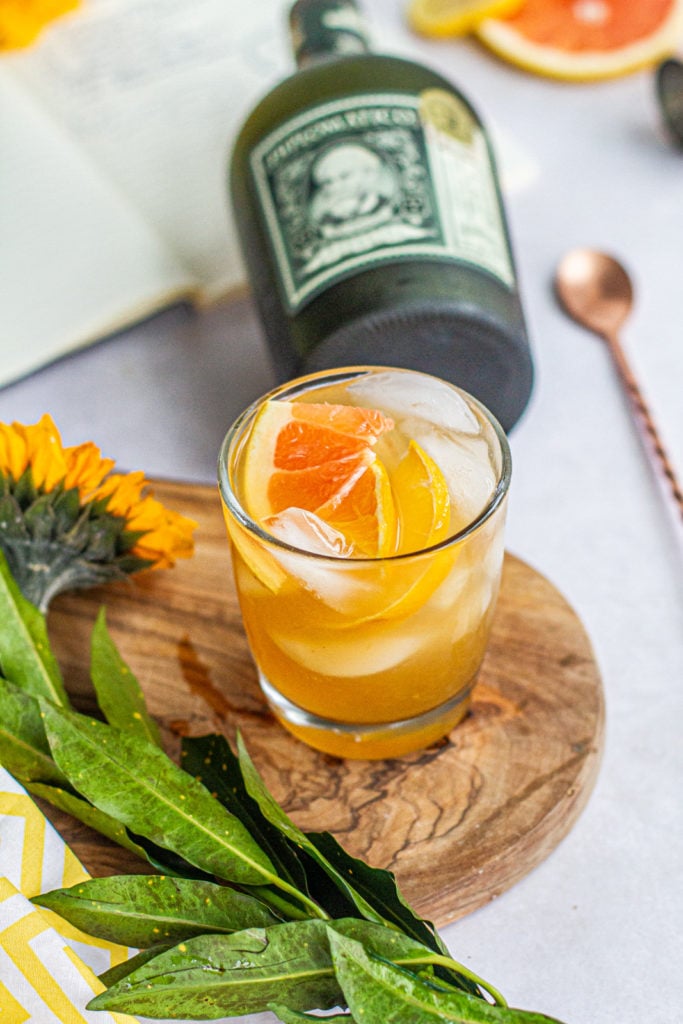 Recipe Variations
Here are some of my favorite ways to switch up this citrus cocktail recipe:
Not sure what to garnish with? Orange slices, lime wedges, cherries, and cocktail umbrellas all made great choices.
Feel free to make this recipe a virgin citrus punch by leaving out the rum and triple sec. It makes for a delicious summer mocktail!
For more of a tropical rum punch, try swapping out the grapefruit and lemon juices for pineapple and lime juices.
You can easily multiply the amounts of all the ingredients to make a full pitcher of cocktails; perfect for parties and backyard barbecues.
If you're hosting a party and want to keep the cocktails cold, try freezing orange juice or grapefruit in an ice cube tray for fun ice cubes that won't water down the cocktail.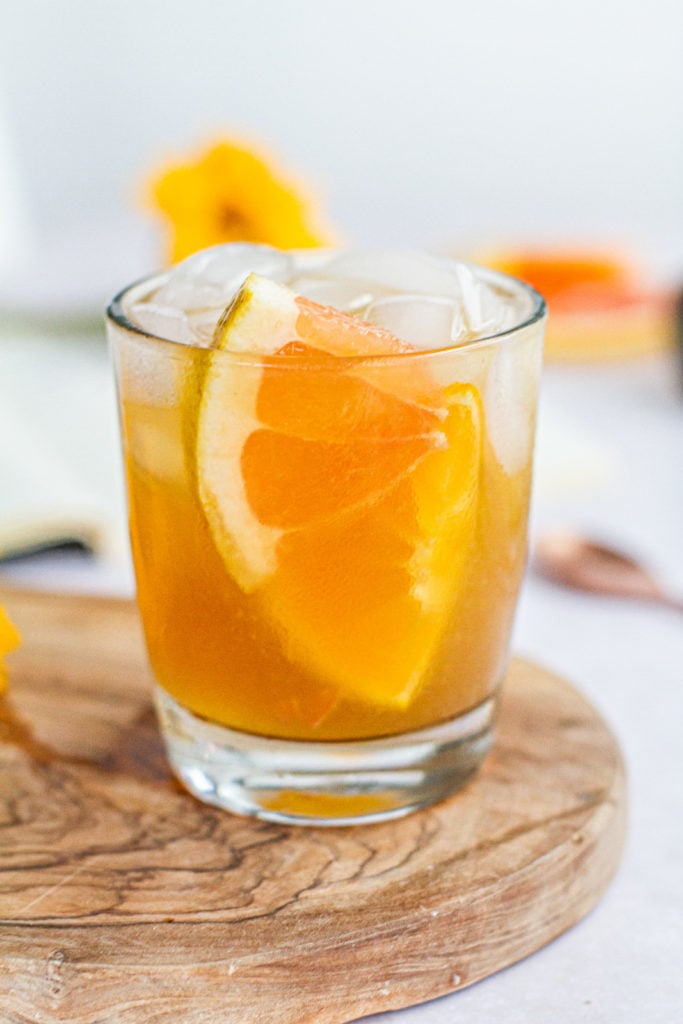 Frequently Asked Questions
What is rum punch made of?
Rum punch cocktails are made from a base of rum and fruit juices, with ingredients like triple sec and soda that are commonly added for more flavor and carbonation.
How long does rum punch last?
When added to fruit juices, hard liquors like rum act as preservatives and allow the cocktail to stay fresh for longer. If you make a big batch of this Spiked Citrus Punch for a party and wind up with leftovers, you can store them in the fridge in a sealed jar or pitcher for up to 2 weeks. However, keep in mind that the soda in the cocktail will start to lose its carbonation over time.
What kind of juice should I use in rum punch?
My go-to fruit choices for this Spiked Citrus Punch are lemon, orange, and grapefruit juices. However, you can use different types of fruit juices depending on the flavors you like. Pineapple juice and lime juice both work great, or you can use Hawaiian Punch in place of fruit juices.
More Summer-Inspired Recipes
If you liked this recipe, you'll love these:
Now It's Your Turn
I would highly recommend giving it five stars if you make it. Be sure to take a photo and tag @meikoandthedish on Instagram too! Enjoy!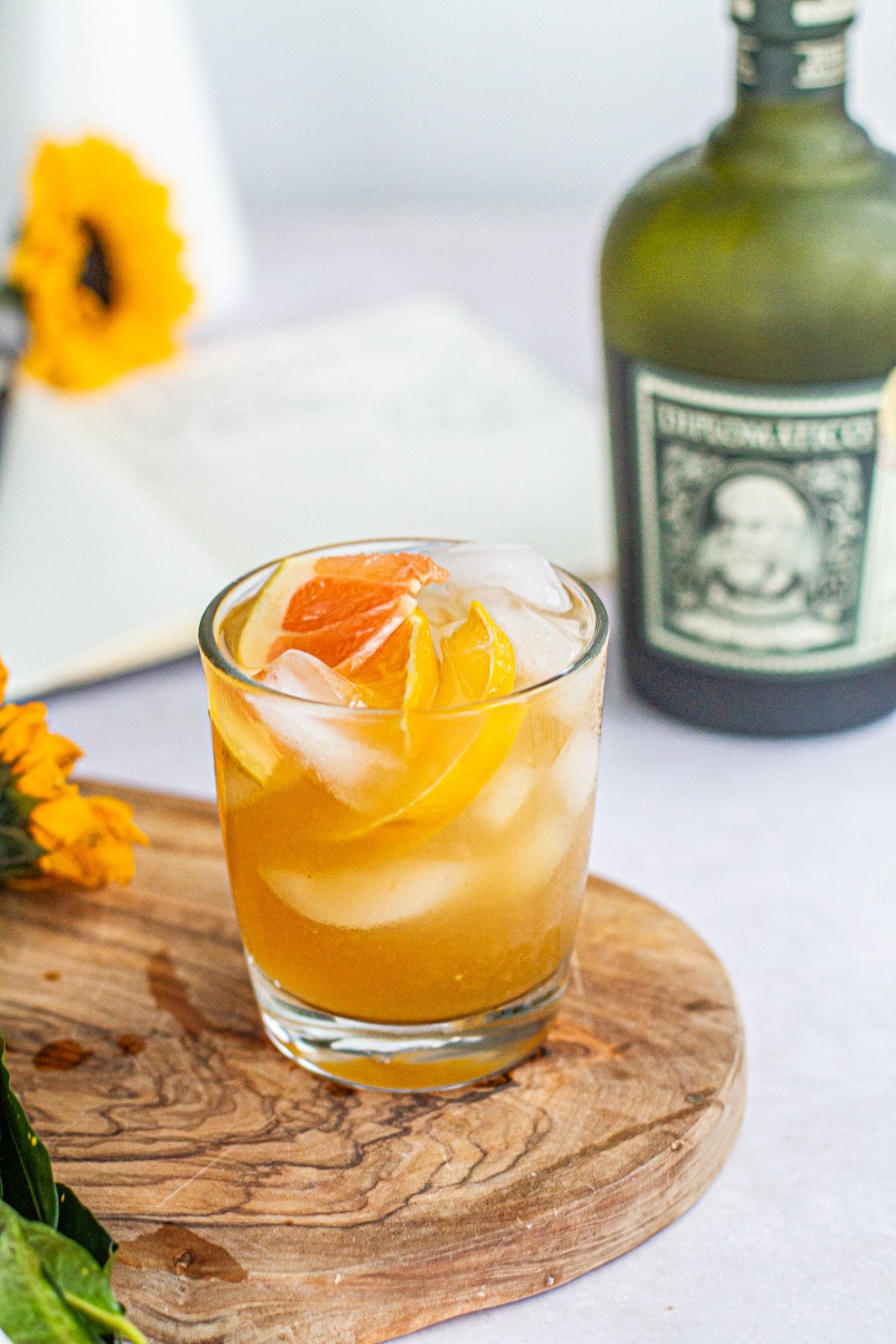 Ingredients
2

oz

Diplomatico Reservico Rum

1

oz

lemon juice

1

oz

grapefruit juice

1

oz

orange juice

1

oz

simple syrup

½

oz

Triple Sec

4

dashes

Angostura bitters

1 ½

oz

lemon-lime soda

Lemon

orange, grapefruit citrus slices
Instructions
Add all ingredients (except for soda and fresh fruit) to the shaker and shake to combine. Stir in soda and serve over ice. Garnish with citrus slices.
*Nutrition information is a rough estimate.
**The equipment section above contains affiliate links to products I use and love. As an Amazon Associate I earn from qualifying purchases.