Find delicious recipes for every occasion! From quick, simple and easy recipes to make at home when you are short on time, to more elaborate recipes for special occasions. Find recipes based on course, cuisine, method, or ingredient or simply keep scrolling to see some of our latest and most popular recipes!
Low Carb Juicy Lucy Burger (Cheese Stuffed Burger)
Bacon Egg and Cheese Sandwich
Breakfast Pizza with Sausage
Cast Iron Buttermilk Cinnamon Rolls
Easy Mango Habanero Hot Sauce
Air Fryer Honey Garlic Salmon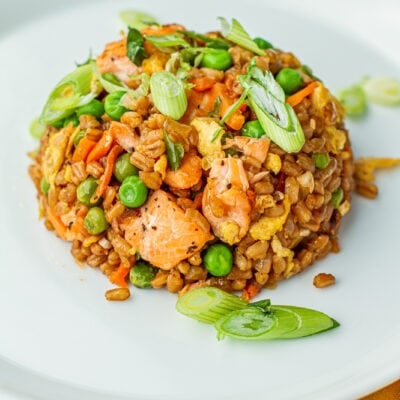 Farro & Salmon Fried Rice
Fresh Salmon Burgers With Whipped Feta
Sombi – Brown Butter Coconut Rice Pudding Brulee + Black History Month Virtual Potluck
Never miss a recipe again!
Get the latest recipes straight to your inbox