Check out this Friendsgiving roundup of 37 holiday inspired recipes by 19 of the most talented black food bloggers from around the web.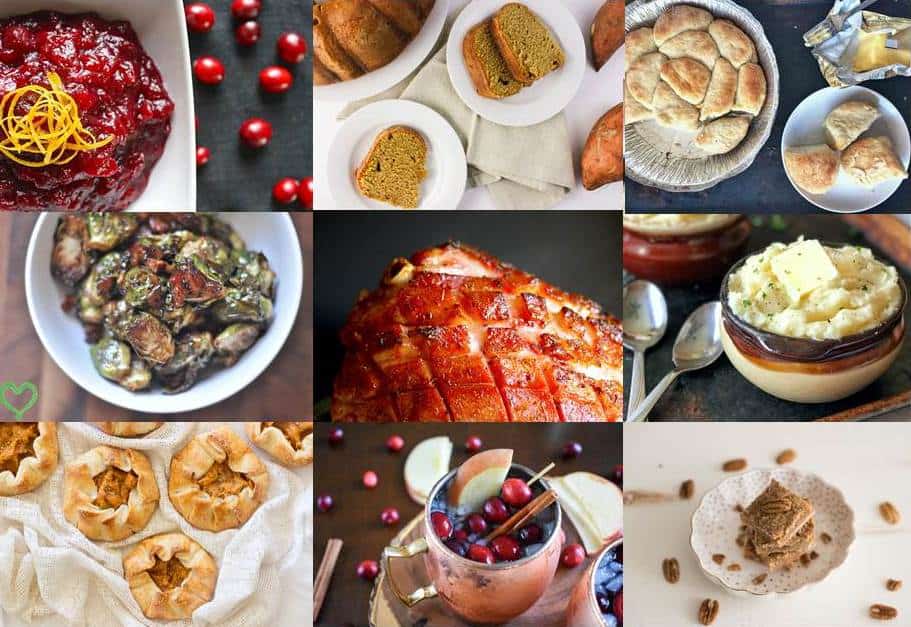 It's that time of the year again, Thanksgiving, every foodies favorite holiday. And no season in my household would be complete without kicking off a good old friendsgiving potluck. So this year I along with 18 of my friends from around the web came together to share our favorite Thanksgiving recipes. There is something for everybody across every necessary category, I mean EVERY RECIPE YOU NEED for the best Friendsgiving or Thanksgiving, period! So dig in and get inspired because now there is no excuse why your table's spread shouldn't be knocking the socks off all your guests.
My friendsgivings always start off with a good cocktail and once I'm nice and warmed up I swarm the dinner table. So let's get to it!
BEVERAGES
MAINS
SIDE DISHES
DESSERTS
My friends can throw down right? I think we covered everything but if your favorite recipe is missing leave me a comment below.