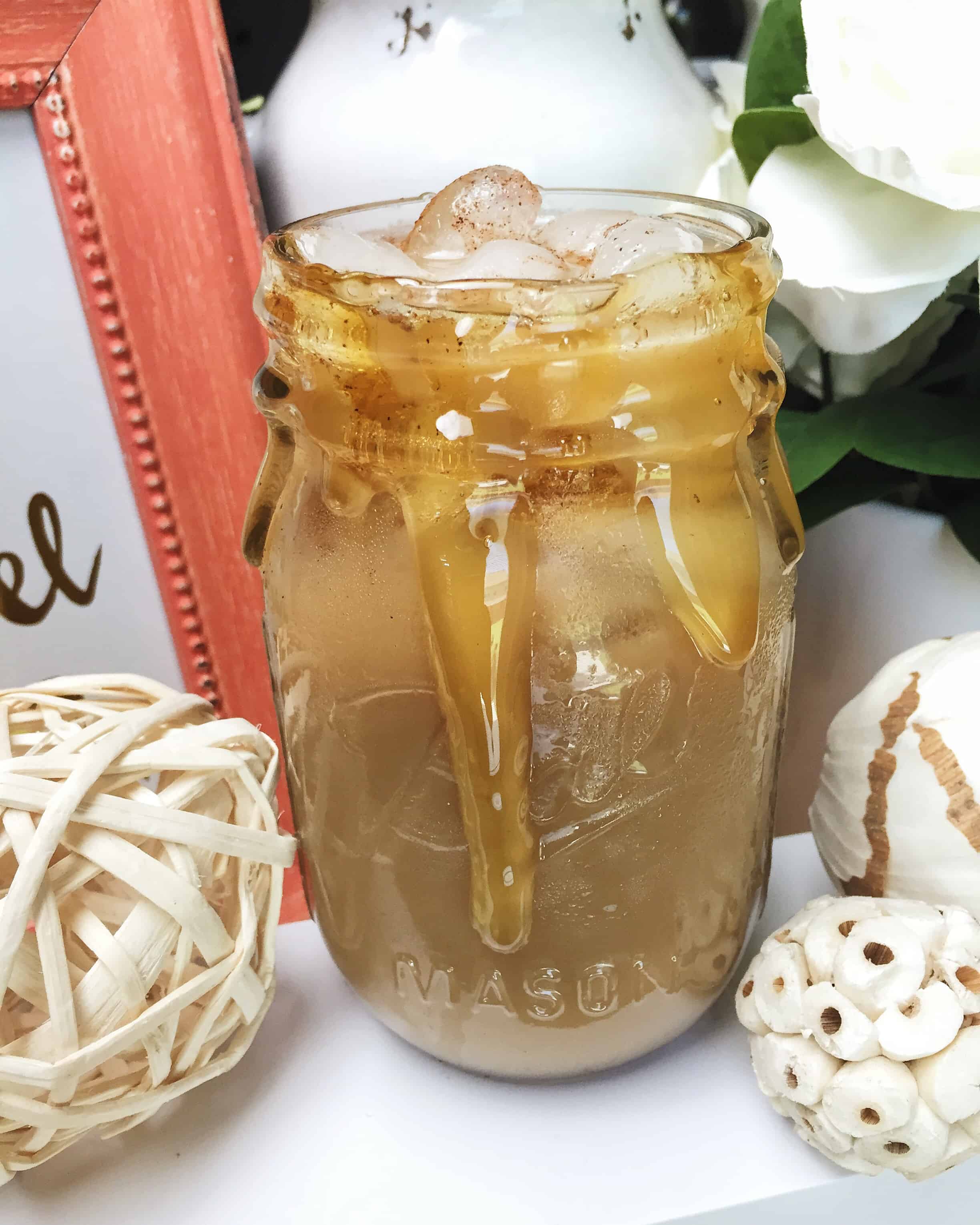 Queue Music: Go shorty it's ya birthday, we gonna party like it's ya birthday!!! Yes, my loves, it's my Birthday and I am so excited to have the chance to celebrate another year of life. So much has changed for me in the last year. As a matter of fact, next month I will be celebrating the anniversary of my "chucking up the deuces" to my corporate gig in exchange for pursuing my passion. It is just something about the months of July and August that get me fired up, must be the leo in me.
That being said, I am spending the day doing everything I love, drinking coffee, playing with snap chat filters (meikoandthedish) and eating good food. It doesn't get much better than that in my book. Speaking of coffee, I am loving this new morning bevy called Café Con Miel. It's a Spanish coffee that has milk, cinnamon and here's the kicker … HONEY… YAAASSSS! Why haven't I ever thought of using honey as a sweetener in my coffee? It is genius. I discovered this drink at my favorite café while trying out the paleo diet. This coffee house offers coconut milk as a dairy substitute – which by the way all cafes need to start doing but I digress – and the barista made me this drink and I fell in love immediately.
I happen to love warm spices so the compliment of cinnamon and nutmeg to my coffee is a no-brainer but the addition of honey just offers this subtly sweet kick to the drink that I am addicted to. I've tried the drink warm and on ice and given the atrociously hot days we have been experiencing lately and am more inclined to enjoy it over ice.
Continuing with my coffee craze I absolutely have to share with you this delicious recipe for Coffee Crusted Skirt Steak. Don't turn up your nose at me, the robust character and texture of coffee enhance the flavor of meats like beef and pork. I promise, its actually a thing.
I like to let the skirt steak rest in the coffee and spice blend for 20-30 minutes to soak up the flavor but then it's a simple pan cook on each side for 2-3 minutes to achieve a perfect medium rare. And don't forget, you need to let steak rest for 5-10 minutes before you even thinking about cutting into it to make sure the meat holds its moist, tender juiciness.
With both of these yummy coffee-inspired recipes, this birthday girl is definitely sitting on cloud 9.
Recipe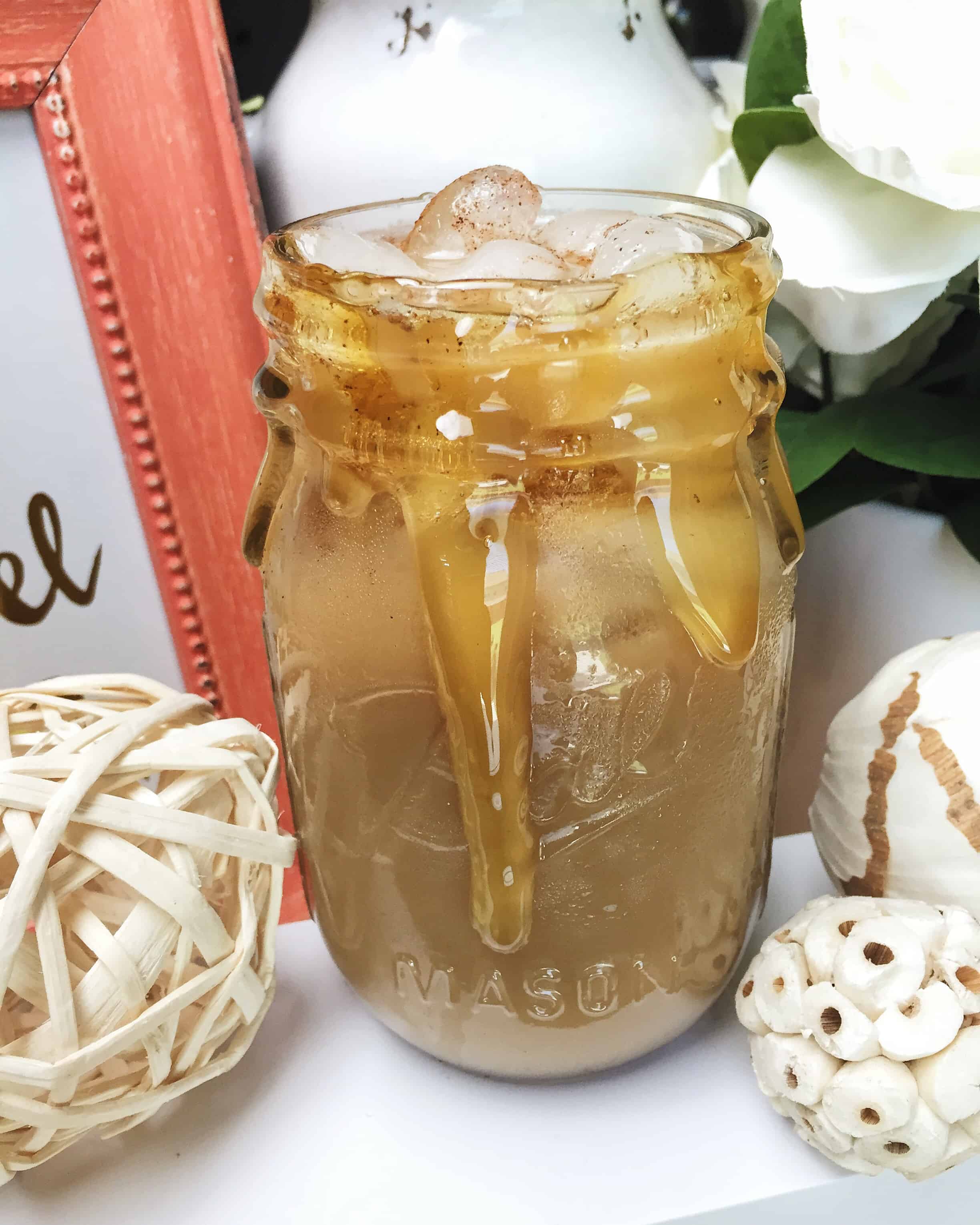 Ingredients
2

cups

freshly brewed coffee

½

cup

milk or non-dairy alternative

4

tablespoons

honey

1/4

teaspoon

pure vanilla extract

1/8

teaspoon

ground cinnamon

1

cup

ice cubes
Instructions
Combine all the ingredients into a small pot on low heat until warm and honey dissolves.

Serve hot or refrigerate and enjoy over ice.
Nutrition
*Nutrition information is a rough estimate.
**The equipment section above contains affiliate links to products I use and love. As an Amazon Associate I earn from qualifying purchases.