It's summertime and the living is easy. And what better way to celebrate than with a refreshing, light, and sassy cocktail? Today I'm sharing my go-to recipe for a lemon basil mojito – perfect for those hot days when you just need something to cool you down! If you love the herby brightness of mojitos, you will love this lemon basil mojito recipe.
THIS RECIPE IS SPONSORED BY DARLING CITRUS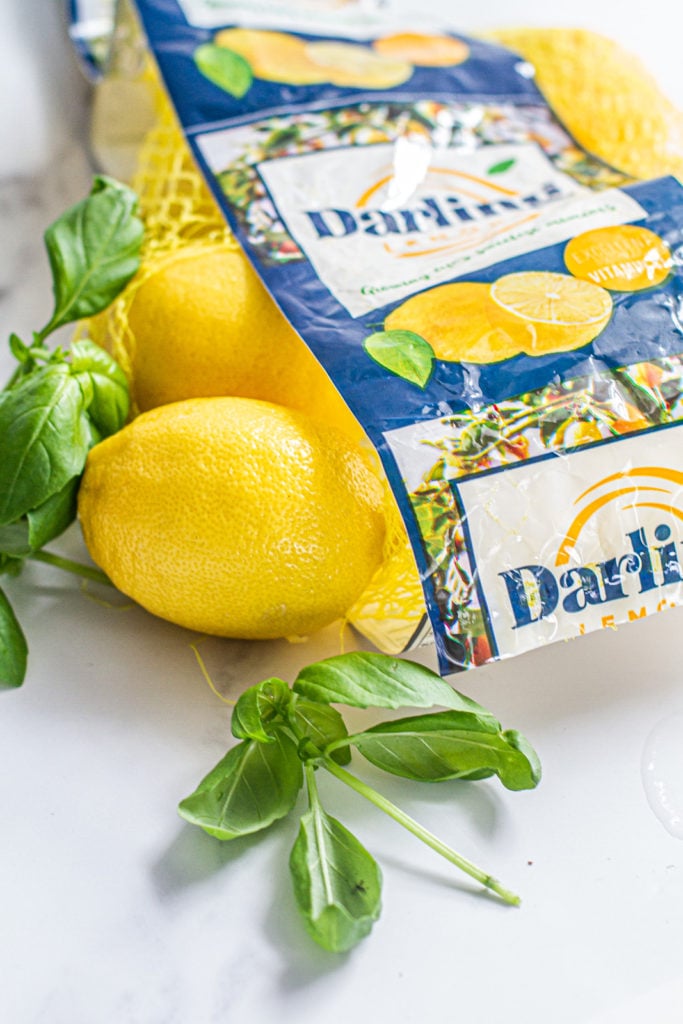 This equally refreshing twist on the classic mojito using basil and lemon instead of lime and mint is perfect on a hot Summer day! I love summer cocktails. In my opinion, refreshing cocktails are the best for hot days. Mojito is one of my favorite cocktail recipes because it's refreshing and delicious.
What is a Mojito?
A mojito is a cocktail made with five ingredients: white rum, sugar (or simple syrup), lime juice, sparkling water, and mint leaves. Mojitos are most commonly served in tall glasses over ice cubes or mixed on the rocks.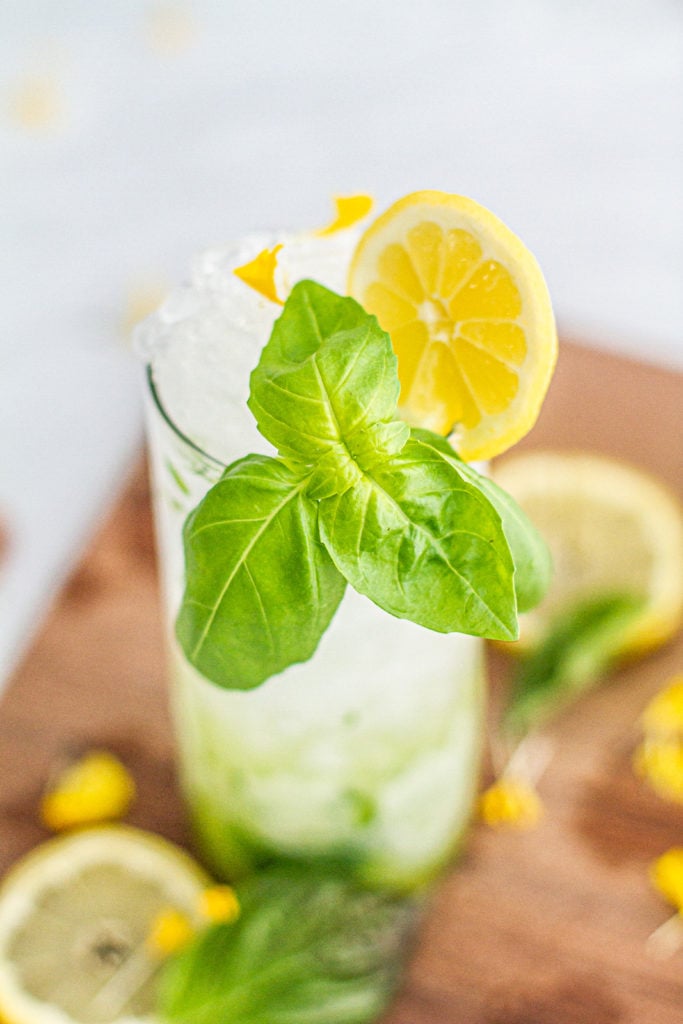 The history of the mojito cocktail
The birthplace of the mojito is Havana, Cuba. Originally made with only five ingredients, the mojito has grown to be one of Cuba's most popular drinks and is now commonly served all over Latin America. There are many variations of this drink, but its most traditional form is made with white rum, sugar syrup, or simple syrup (which can be substituted for honey), fresh lime juice, and muddled mint leaves.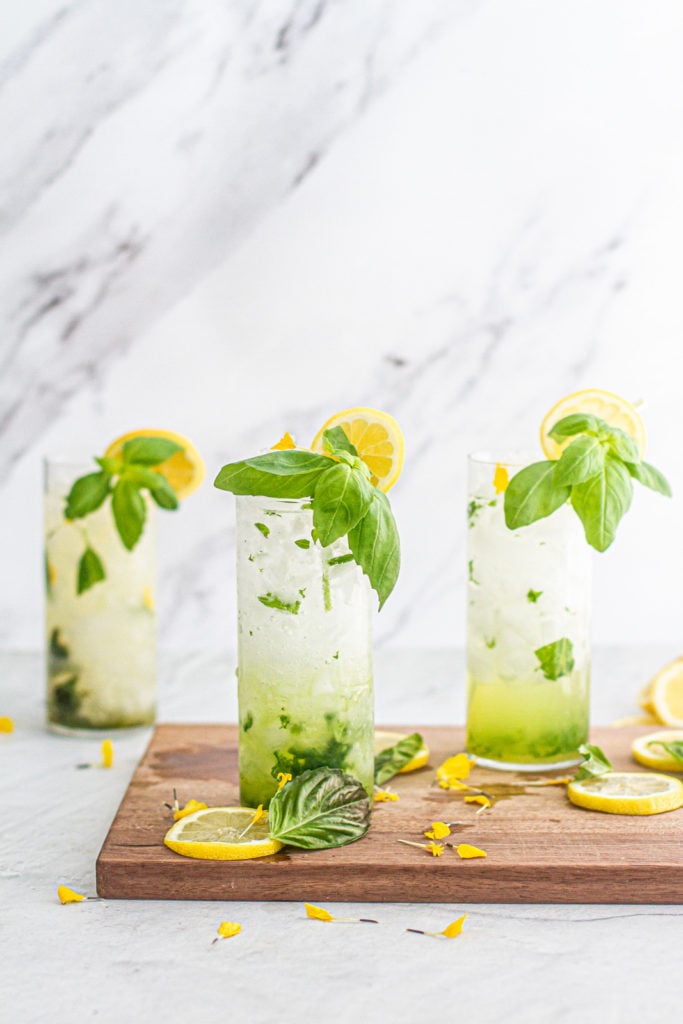 Ingredients for Lemon Basil Mojito recipe
For this recipe, you will need:
Freshly squeezed lemon juice – fresh lemon should always be used to get the best flavor of your mojito. I love Darling lemons because they add a pleasant zesty taste that makes for an even tastier drink.
Basil leaves – mint leaves are used to make classic Cuban mojitos but I am using basil as my substitute. Basil adds an extra herbaceous note to the drink.
Raw Cane Sugar – We use this to sweeten the drink.
White Rum – This is what we add for alcohol in our mojito, and it adds a nice flavor that you can't get with any other liquor.
Ice cubes – I prefer crushed ice cubes because I think they make the drink taste more refreshing.
Lemon slices – these can be added to your mojito for garnish and flavor!
Club Soda – to top off the glass and add a little sparkle.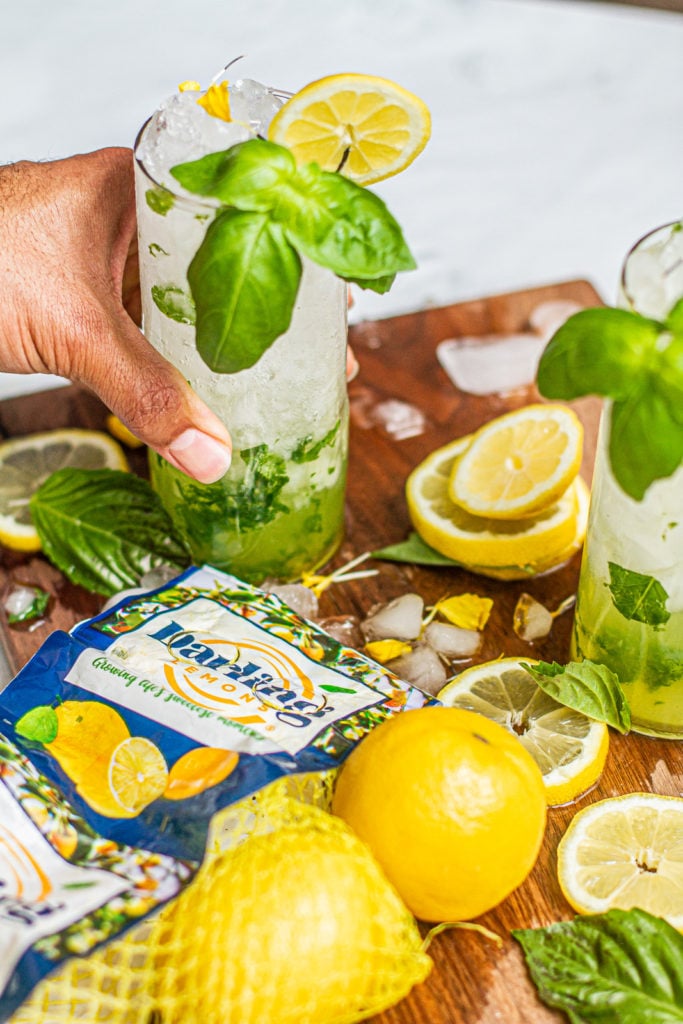 How to make a Lemon Basil Mojito
In the bottom of a large glass, add sugar and basil leaves. Using a muddler or spoon, mash everything together to release all the flavors!
Next, add both rum and lemon juice and stir to allow sugar to dissolve.
Then add crushed ice, club soda, and stir. Finally, garnish with basil sprigs and lime slices.
Why is the Lemon Basil Mojito is great for summer?
Lemon-Basil Mojitos are great for hot summer days because it's refreshing, not too sour, and just the right amount of sweet. I also love the fizz of the club soda combined with the refreshing flavor of fresh basil.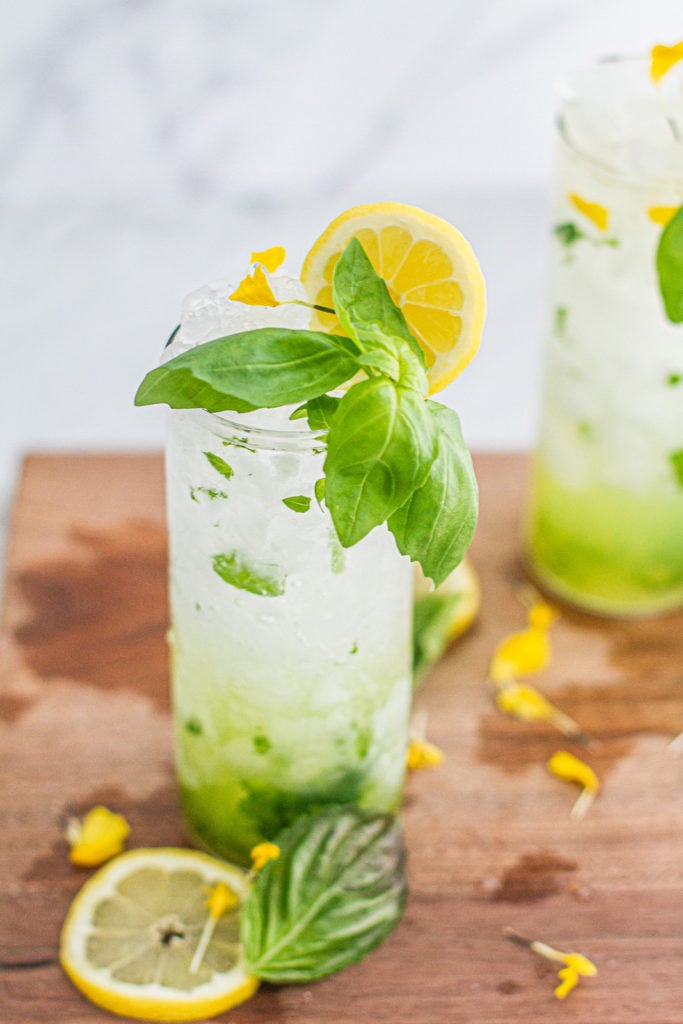 Mojito Making Tips
Use fresh lemon, not from concentrate. A little juice goes a long way! (save the leftover for another recipe) – A squeeze of lime will also work in place of the lemon if you don't have any on hand.
The more muddled your ingredients are, the better, so make sure to mash them up well together before stirring it all together.
When possible, use whole basil leaves instead of chopped-up ones.
Firmly slap the basil sprigs between your hands to release the oils and make the basil more aromatic.
Most important is that when preparing your ingredients, iced cold club soda should be used because it will help maintain the flavor of basil better than warm or room temperature water would.
If you'd like to be more festive and make a sugar rim, just mix one tablespoon of sugar with a splash of water until it forms into the consistency of wet sand. Spread this mixture onto the rim or lip of your glass and dip it in
Can you make mojitos in advance?
My answer is kind of. You can make mojitos in advance, but it is best to reserve the basil, ice, club soda, and garnish for when it is time to serve. If you add the basil too soon, it will start to change colors.
I would recommend creating a base of the lemon juice, simple syrup, and rum in advance and store the mixture covered in the refrigerator for up to five days. When ready, muddle the basil fresh, pour in your mixture, serve over ice, top with club soda, and garnish.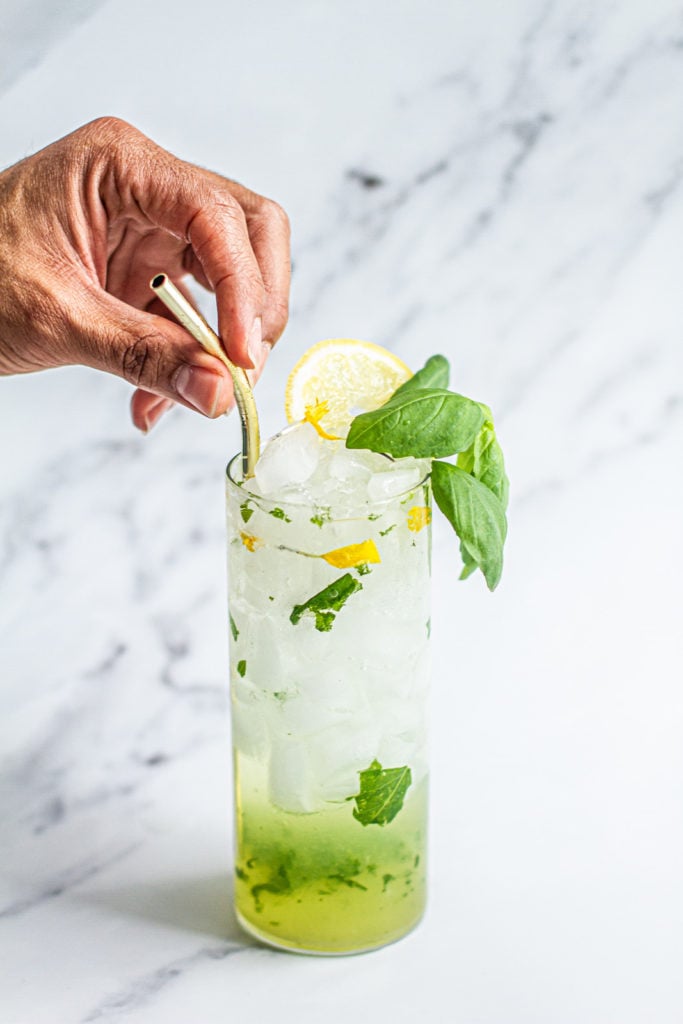 Mojito recipe variations
For additional variation in your drinks, try adding fresh strawberries or blackberries instead of lemon slices when you're feeling like giving it an extra flavor punch.
Experiment with different herbs, too—you never know what might be delicious until you give it a go!
Whether you are looking for something special to serve at a backyard barbecue, dinner party or want to experiment with your mixology skills, there's always room for one more cocktail around here.
The recipe is so easy to make and offers a refreshing, unique twist on the classic drink.
I hope this recipe and tips help make your summer even more refreshing with this easy lemon basil mojito in hand.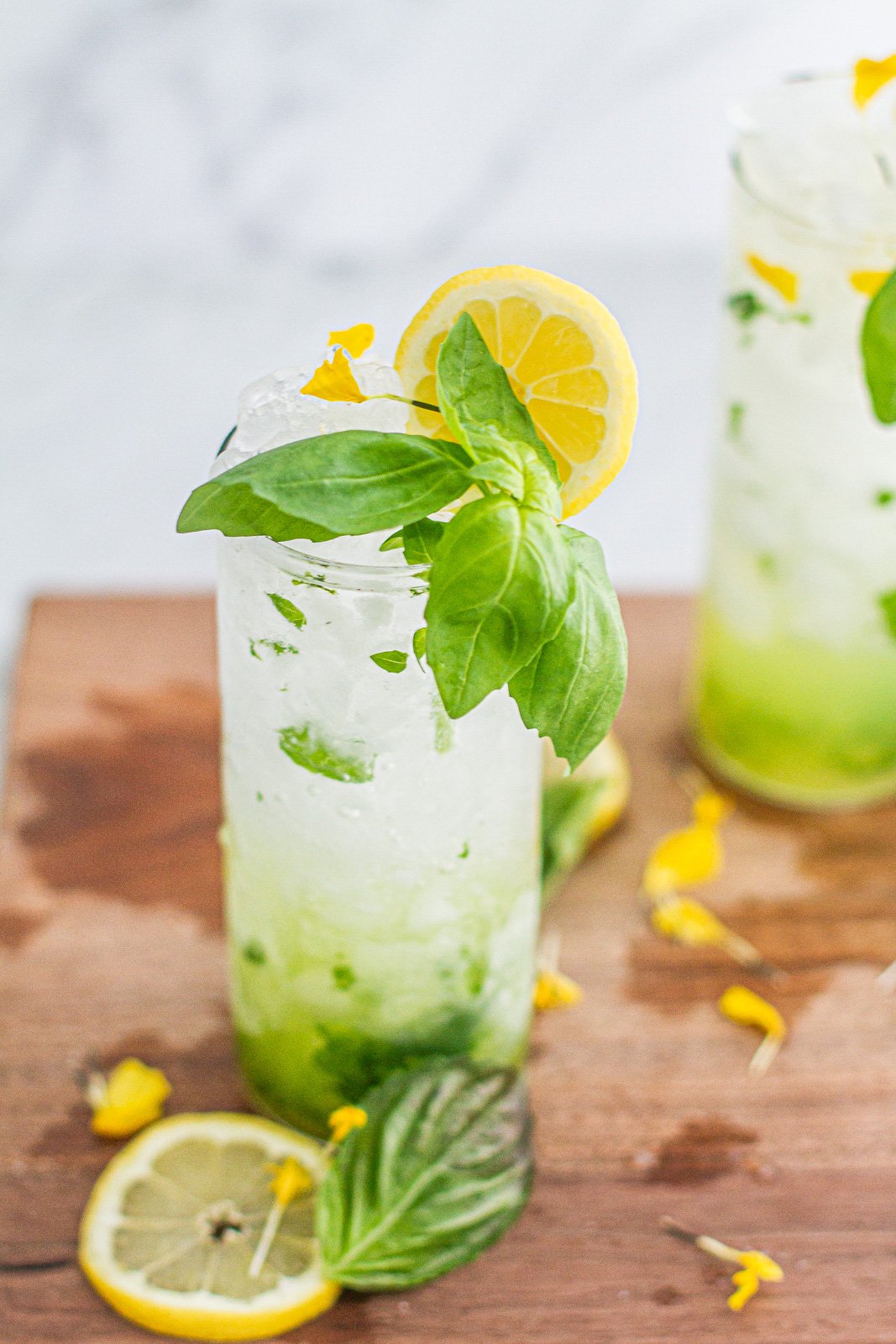 Ingredients
1

tablespoon

raw cane sugar

5-6

fresh basil leaves

+ garnish

2

oz

white rum

1

oz

lemon juice

freshly squeezed

Club soda

Lemon slices

garnish
Instructions
Add sugar to a large glass. Slap basil gently between your hands and add it to the glass. Gently muddle basil with sugar.

Add lemon juice and rum and swirl or stir to allow sugar to dissolve.

Fill glass with crushed ice, top off with the club soda, and stir. Garnish with a basil sprig and lemon slice.
Nutrition
Calories:
186
kcal
|
Carbohydrates:
14
g
|
Protein:
1
g
|
Fat:
1
g
|
Saturated Fat:
1
g
|
Polyunsaturated Fat:
1
g
|
Sodium:
1
mg
|
Potassium:
40
mg
|
Fiber:
1
g
|
Sugar:
13
g
|
Vitamin A:
107
IU
|
Vitamin C:
11
mg
|
Calcium:
7
mg
|
Iron:
1
mg
*Nutrition information is a rough estimate.
**The equipment section above contains affiliate links to products I use and love. As an Amazon Associate I earn from qualifying purchases.