Flamin Hot Cheetos Fried Chicken is a spicy little twist on traditional southern fried chicken. Adding a bit of heat to your tender juicy fried chicken.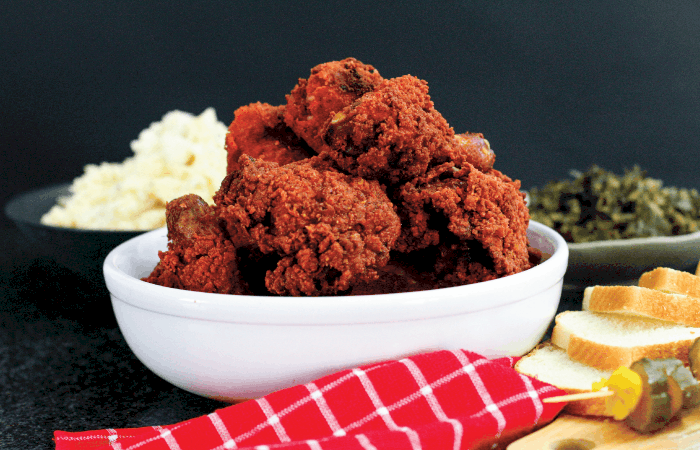 Flamin Hot Cheetos Fried Chicken
What you get when you binge watch the Netflix series, Making A Murderer on an empty stomach?
Over the Christmas holiday I had the opportunity to binge watch a little television. If you know me, then you know I am not one for a scary movie. For some reason I forget that I'm watching a movie and my body starts to convulse and jerk as if I'm the one being chased down. Its not a good look. All that to say, it was quite a surprise to me that in my leisure time I chose to start watching The Walking Dead and Making A Murderer. I guess there has been so much hype that I couldn't resist.
I am only into season 3 of The Walking Dead but I am hooked. Please don't spoil it for me. I did however get through all of Making A Murderer in about 2 days. I probably could have done it faster but I thought it was important to spend a few minutes with the family.
If you haven't heard of Making A Murderer I seriously don't know what rock you are living under. The Netflix original series is a ten-episode documentary following the case of Steven Avery who was wrongfully imprisoned for 18 years, then released, only to be convicted of murder and placed back in prison for a life sentence.
Over the course of the series you are presented with evidence from both sides in hopes of figuring out if Avery did in fact commit the murder. I have watched and rewatched episodes trying to piece together alibis and storylines. There are so many plot twists and surprises a that you cant believe this is someone's life let alone a credible justice system.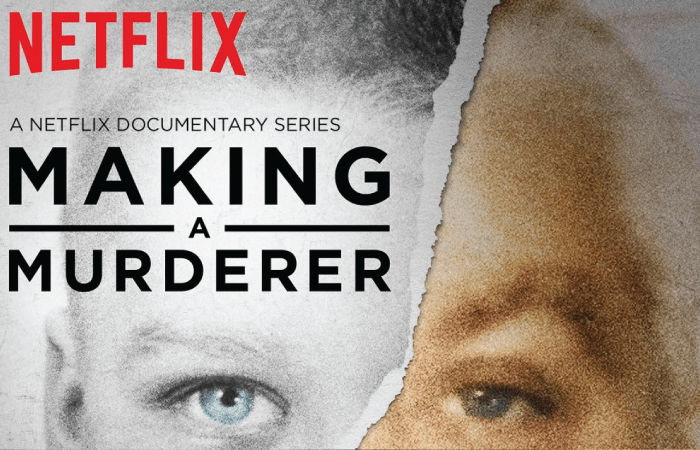 Long story short, all of this deliberating got me hungry and I decided to create a recipe inspired by the documentary. Without spoiling it for those who have not seen it yet, I will say that there is a mobile home, a bonfire and blood referenced in the series and all of them served as my muse for the Flamin Hot Cheetos Fried Chicken.
To me, nothing says backwoods more than a bag of flamin hot Cheetos and that's what these bad boys are crusted in. Surprisingly the dish is not too spicy to the tongue although it is packed with flavor. In order to lock down a recipe, I made the dish a couple of times until I got it just right.
Can I use an air fryer to make Hot Cheetos Fried Chicken?
Yes, absolutely. You can prepare hot Cheetos fried chicken in an air fryer for a healthier outcome. By making these delicious Cheeto-coated bites in an air fryer, you will also be able to eat more – guilt-free. So, how do you do it? It's simple, really. Preheat the fryer to 400°F. Dipped and coated, spray the chicken with cooking spray and place them in the fryer basket.
Make sure not to overload or spray too much oil lest they won't get as crispy. Arrange the nuggets in a single layer and cook for 8 minutes until the chicken's internal temperature is 165°F. To make them crispier, you can also flip the nuggets halfway through the frying process.
What types of oils are best for frying Hot Cheetos Fried Chicken?
There are different types of oils that you can use to fry chicken and get a crispy exterior but juicy interior. The best ones include vegetable shortening, peanut oil, canola oil, lard, and coconut oil. While vegetable shortening and lard make traditional choices, peanut oil is affordable, canola oil is OMEGA-healthy, and coconut oil protects the flavor of chicken by being flavorless itself.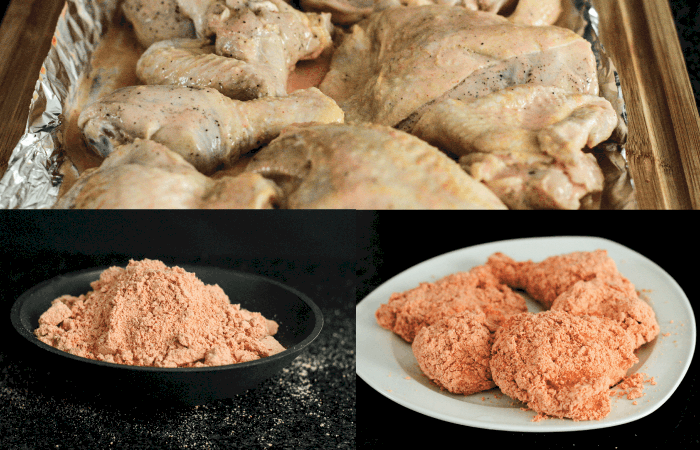 How to store Hot Cheetos Fried Chicken leftovers?
You can place the leftovers in an airtight container and store them in the refrigerator for up to 4 days.
What's the best way to reheat Hot Cheetos Fried Chicken leftovers?
The best way to reheat hot Cheetos fried chicken is by taking the dish out of the fridge for 20-30 minutes before placing it on the wire rack or in the microwave. If you are reheating it in the oven, preheat to 400°F for 5 minutes to get back the crispiness.
What to serve with Hot Cheetos Fried Chicken?
I love the taste of the Flamin' Hot Cheetos Fried Chicken dipped in cream cheese or guacamole. I usually like to keep something nice, cool dressing like blue cheese or ranch dressing to tame the spices slightly.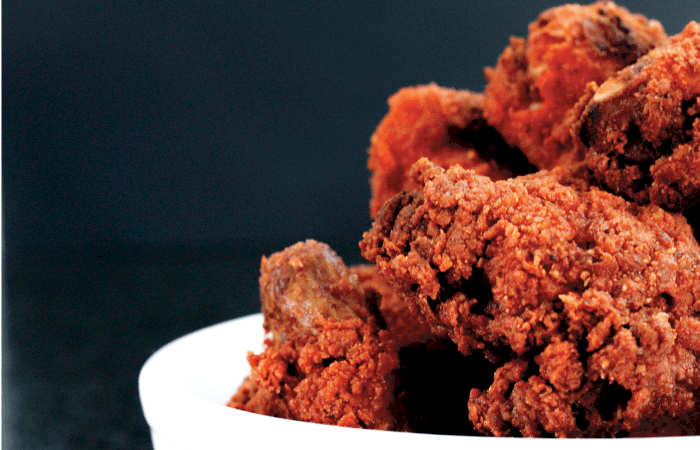 How to make Flamin Hot Cheetos Chicken
Tip 1: I took an extra step and marinated my chicken in buttermilk and hot sauce overnight. That step is not mandatory but is highly recommended if you want your chicken to be moist and flavorful.
Tip 2: I would recommend investing in a temperature gauge. Every person's stove is slightly different. Heat levels can vary depending on whether you are using an electric stove versus a gas stove. In turn, the heat level alters the time at which it takes to cook the meat. The best way to determine if your poultry is all set to bite in is by the internal temperature. For chicken, you want to achieve an internal temperature of 165 degrees F.
Tip 3: To get extra-crunchy Hot Cheetos Fried Chicken, like what's pictured, I doubled dredged my chicken. I took the buttermilk marinated chicken and dipped it in my flour mixture, in egg, then in the flour mixture again before putting it into the hot oil.
Tip 4: As soon as the chicken comes out of the hot oil, lightly salt it. That way, the seasoning latches on and cools with the chicken.
Tip 5: Try not to use paper towels to soak up excess oil, or else your chicken can end up soggy. The heat from the oil will cause the paper towel to steam. Instead, drain and cool your chicken on a wire rack set.
If you plan to throw a Making A Murderer watch party, this would be a great dish to impress your friends and guests. Nothing says love like delicious Flamin Hot Cheetos Fried Chicken.
If you watched the documentary, I am sure you have an opinion on where the truth lies. My opinion, and it is only an opinion, is that Bobby Dassey and Scott Tadych had something to do with the murder. Their responses in court were just too strange to me. If you watched Making A Murderer, I would love to hear your thoughts on the case. Leave your comments on the series and the recipe below. Enjoy, and don't forget to share this post with a friend!
More Yummy Chicken Recipes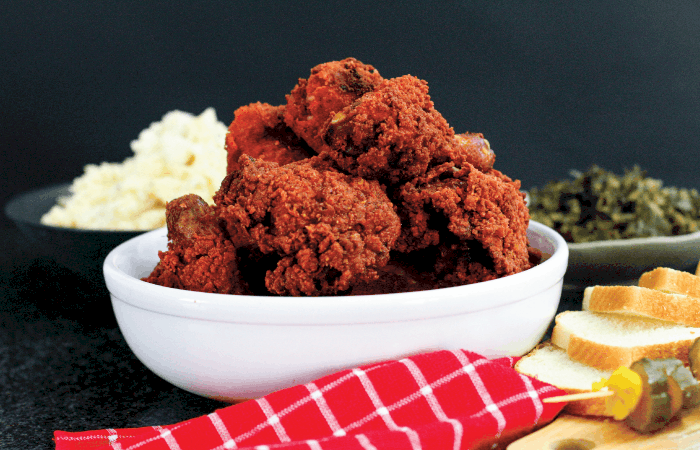 Ingredients
3

eggs

1

bag

Flamin Hot Cheetos

3

cups

flour

½

cup

corn starch

1

12 oz bottle Louisiana hot sauce

3

teaspoon

paprika

4

teaspoons

cayenne pepper

2½-3

pound

chicken

cut into pieces

peanut oil

for frying
Optional
1

quart

buttermilk

salt

to taste

pepper

to taste

garlic powder

to taste
Instructions
(OPTIONAL BUT RECOMMENDED STEP) Start this recipe the night before. In a large bowl make marinade by stirring together hot sauce and buttermilk. Season the chicken pieces generously with salt, pepper and garlic powder. Put chicken in the bowl making sure that the chicken is completely covered in marinade. Cover the bowl and put in the fridge overnight or a minimum of two hours.

In a deep pot heat the peanut oil to 325 degrees F. Do not fill the pot more than ½ full with oil.

If marinated, place chicken on baking sheet to let excess buttermilk fall off. Let the chicken reach room temperature before frying.

In a food processor pulse flamin hot cheetos until they are like the consistency of flour. In a bowl, whisk together flamin hot cheetos, flour, corn starch, cayenne pepper, paprika and salt until completely blended.

In a medium size bowl, beat the eggs.

Dip the chicken in the egg, and then coat well in the flour mixture. Place the chicken in the preheated oil and fry the chicken in the oil until brown and crisp. Chicken should cook for approximately 11-13 minutes.

Drain chicken on wired baking sheet and lightly salt as soon as you pull it out of the oil.

NOTE: For extra crispy fried chicken, as pictured, adjust step 6 by dredging chicken directly in flour mixture, then egg, then flour mixture again before placing in the hot oil.
Nutrition
Calories:
3600
kcal
|
Carbohydrates:
400
g
|
Protein:
189
g
|
Fat:
132
g
|
Saturated Fat:
47
g
|
Polyunsaturated Fat:
25
g
|
Monounsaturated Fat:
47
g
|
Trans Fat:
1
g
|
Cholesterol:
1003
mg
|
Sodium:
1609
mg
|
Potassium:
3211
mg
|
Fiber:
15
g
|
Sugar:
49
g
|
Vitamin A:
9738
IU
|
Vitamin C:
16
mg
|
Calcium:
1307
mg
|
Iron:
27
mg
*Nutrition information is a rough estimate.
**The equipment section above contains affiliate links to products I use and love. As an Amazon Associate I earn from qualifying purchases.